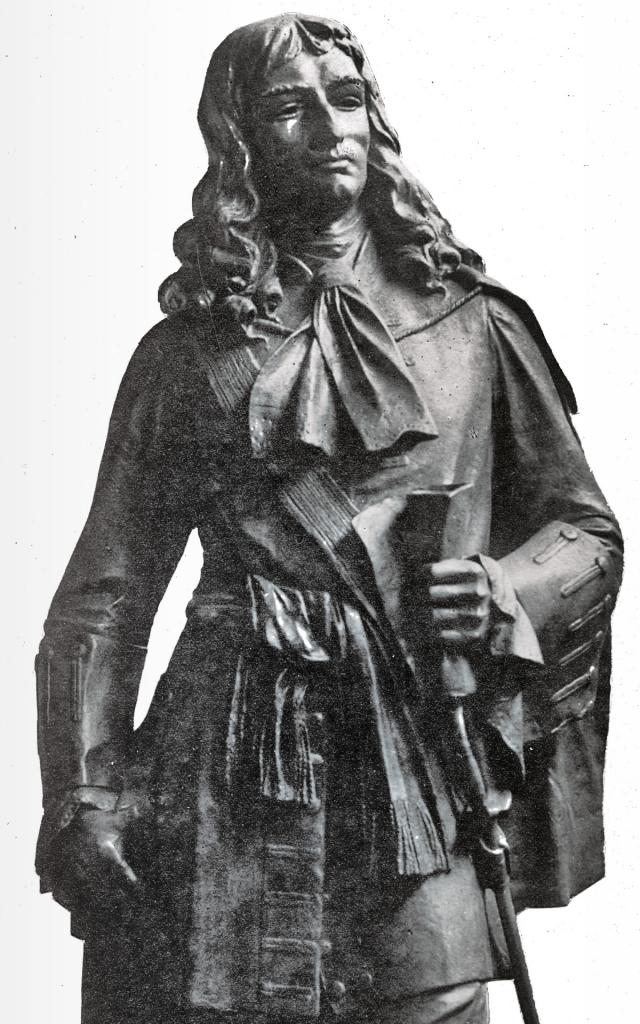 Hello, my name is Jean Talon
I was born in Châlons on January 8th, 1626, in Rue de la Charpenterie, now called Rue du Lycée, at number 17. I was lucky enough to study with the Jesuits at the Collège de Clermont in Paris, which received the children of the royal court. I left in 1653 and quickly found a job in the senior military service thanks to my brother Philippe.
On March 23rd, 1665, the King appointed me first intendant of the "New France" territory. I left for Quebec until 10 November 1668, and again from 1670 to 1672. Filled with ambition, I wanted to make New France a prosperous region. The first two steps were to bring peace to the land and then to repopulate the colony. My most famous achievement was undoubtedly the arrival of the "Filles du Roy", or "King's girls" in order to create a more balanced demographic and encourage marriage in the colony.
In 1671, I had fulfilled my mission and I asked to be recalled. The King gave his consent and promised me his gratitude. I then became "the head valet of the King's Guard". I was honoured and received a hereditary nobility. I spent my time between my service to the royal court and my home in Paris.
I died on November 23rd, 1694 and I wished to be laid to rest in Châlons-en-Champagne. I am buried in Notre-Dame-en-Vaux Church while my heart was placed in the chapel of the Toussaint Abbey.