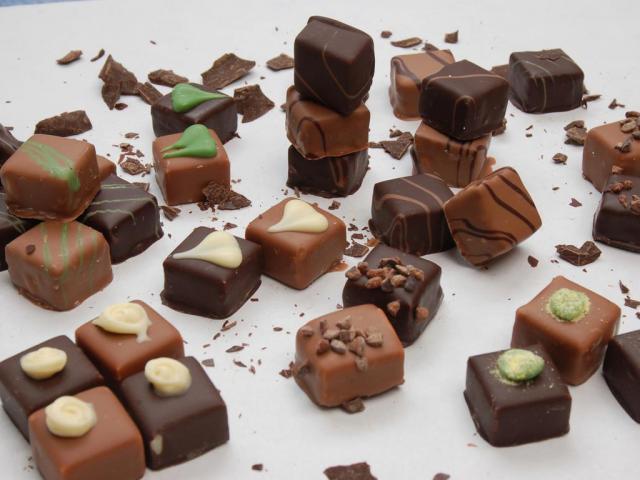 We went to Pierry, 35km from Châlons-en-Champagne, to visit the boutique and workshop of Chocolaterie Thibaut! When we entered the shop, a delicious smell of chocolate instantly fills our nostrils! Exquisite!
A vast assortment of products were on display and chocolate flowed from fountains, like water from a tap… Hard to resist! Most of us had already bought, tasted and compared the chocolates. But making our own chocolate. That was something we had never tried, not even imagined! The experience promised to be exciting!
... and friendly welcome!
Master chocolatier, Xavier Thibault, greeted us with a welcoming smile. He led us into his workshop, at the back of the shop. This is where he creates all his products.
First things first, we washed our hands with VERY hot water to make sure they were properly disinfected, and put on plastic aprons. We then each chose the type of chocolate we wanted to work with (milk, white or dark).
During this workshop, we were going to create the famous praline chocolate champagne corks that the chocolaterie is famous for. But you can also make other varieties of chocolates on request, even some naughty ones if, for example you were organising a hen party.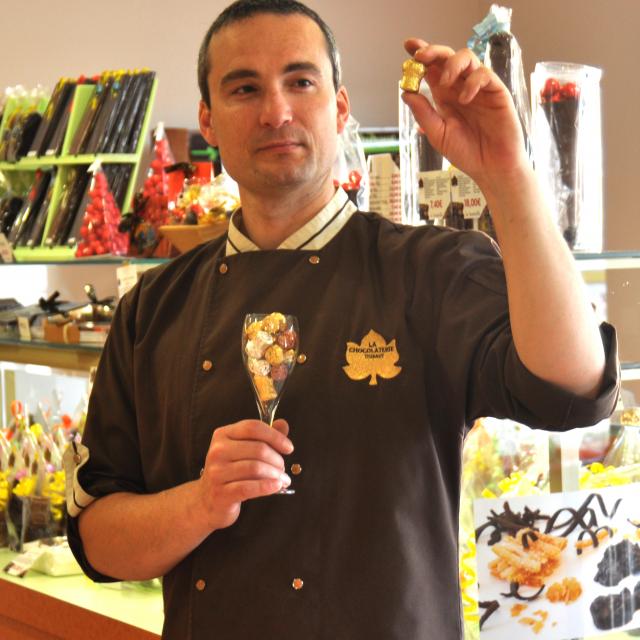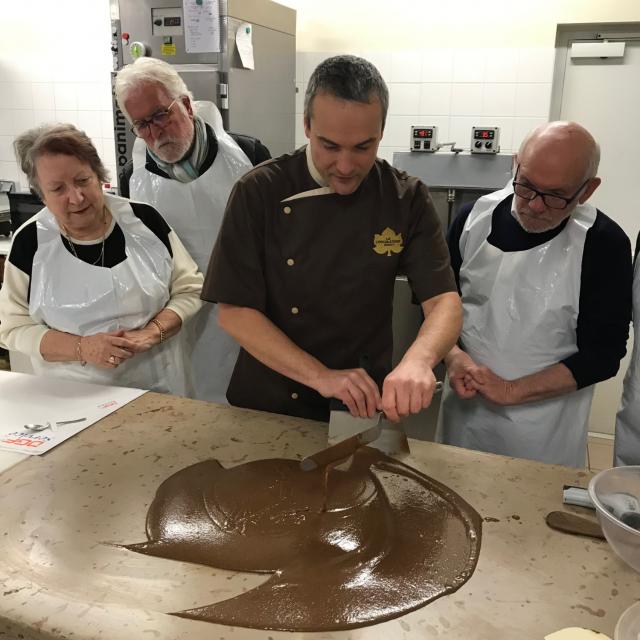 Get your hands dirty
All you have to do is follow Xavier's very clear, step-by-step instructions. Filling the moulds, sticking, demoulding and dressing the famous corks. If you don't have any chocolate on your fingers, you haven't been doing it right!
Each of us was more or less proficient, and we all managed to make our own corks in about an hour. I won't say any more than that. Try it for yourself!
And we didn't leave empty-handed, as you could share your chocolates with family and friends, unless you preferred to keep everything for yourself.
We took a little detour via the shop to find our favourite – the sparkling chocolate cork! A delight that brings back childhood memories with the added bonus of exceptionally high-quality chocolate.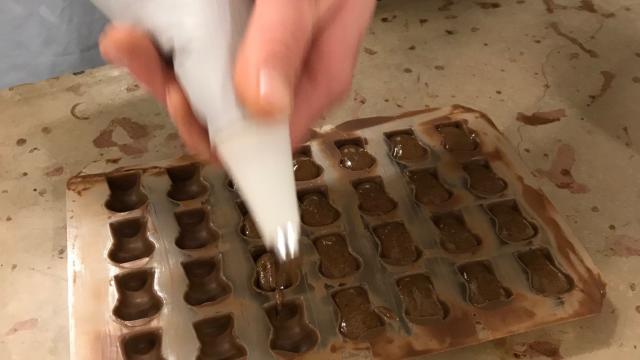 Atelier Création de Chocolats à la Chocolaterie Thibaut
Atelier Création de Chocolats à la Chocolaterie Thibaut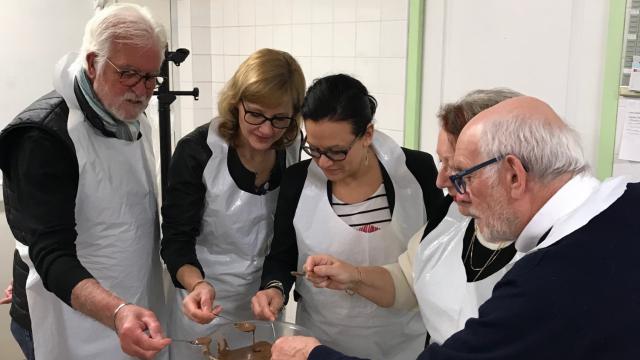 Practical information
To make sure you're well prepared
"Create a praline chocolate champagne cork": 45 mins
Children's atelier (8 years and up): 1 hr 30 mins
Stag/Hen party workshops: 2 hrs 30 mins
All year round by reservation only.
Visits and workshops are possible on Mondays from 2pm to 6pm and from Tuesday to Saturday from 9am to 11am and from 2pm to 6pm.
From December 15th to Christmas and the 15 days preceding Easter, there are no tours or workshops. However, the boutique remains open during these periods.
Tour: €5 per group, by appointment, maximum of 10 people.
Workshops: Contact the chocolaterie.
Chocolaterie Thibaut
14 Allée Maxenu
51530 Pierry
03 26 51 58 04