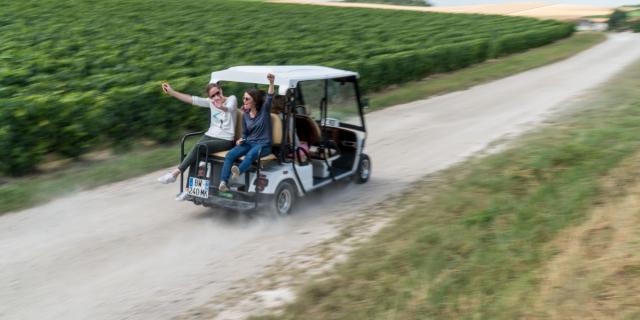 In the heart of the vineyard
aboard the Galipette
An introduction to
the production site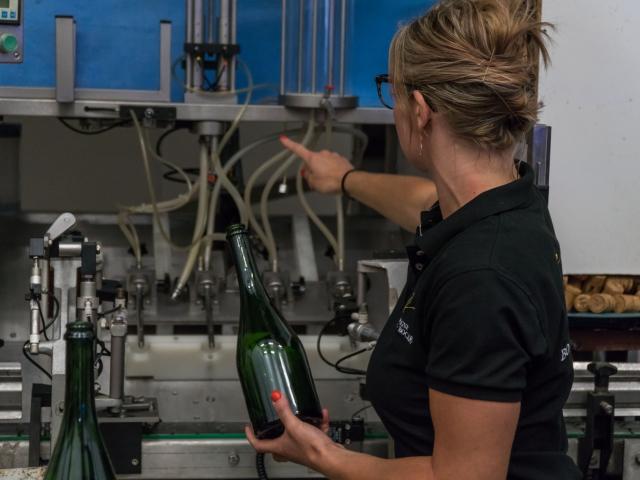 It was in the little village of Billy Le Grand, located on the south-eastern flank of the Montagne de Reims and classified as Premier Cru, that Charlène from Bonnevie-Bocart greeted us.
We had a quick chat with Béatrice and Eric, the owners, and then joined Charlène to explore the production site.
During the tour, Charlène explained the different stages of champagne production and took us through the press, the vat room and the cellars.
This was not our first visit but each time we come, we always learn something new.
To our delight, the tour took us through the vineyards. The plots of land owned by Bonnevie-Bocart are located in three different regions of the vineyard, but most of them are in the immediate vicinity.
And to discover them, we climbed aboard "Galipette", the estate's electrically-powered vehicle. Galipette is an original and clean means of getting around, and entirely aligned with the High Environmental Value Label obtained by the House in 2015. After a few twists and turns through the vineyards with Charlène at the wheel, a short break was in order!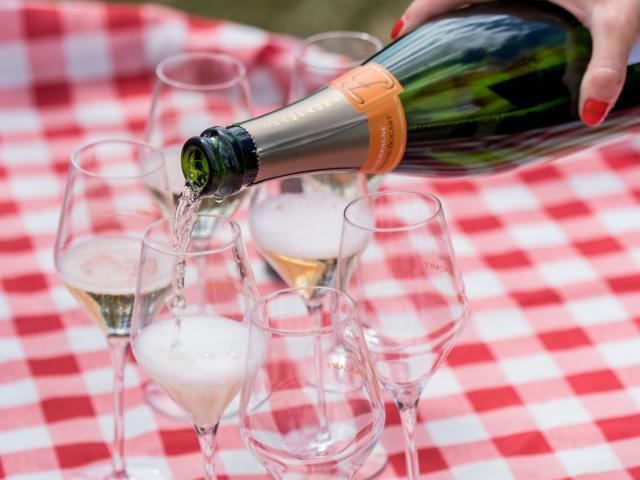 A pause for a tasting!
In the midst of a magical landscape, the Galipette stopped off for us to enjoy a break and sample some champagne amid the vines.
We had the pleasure of tasting the Cuvée Tradition. Charlène took the opportunity to explain the work carried out in the vineyard throughout the year. You can't imagine just how much maintenance is required.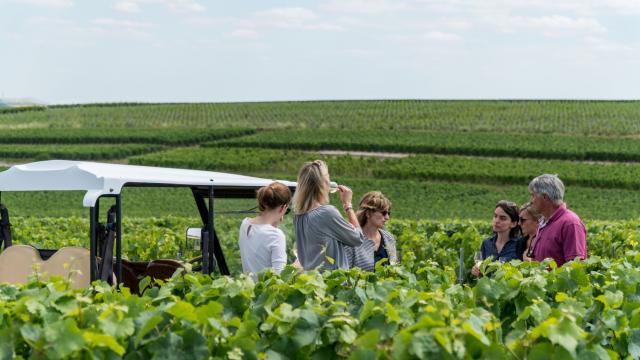 Au cœur du vignoble à bord de Galipette
Au cœur du vignoble à bord de Galipette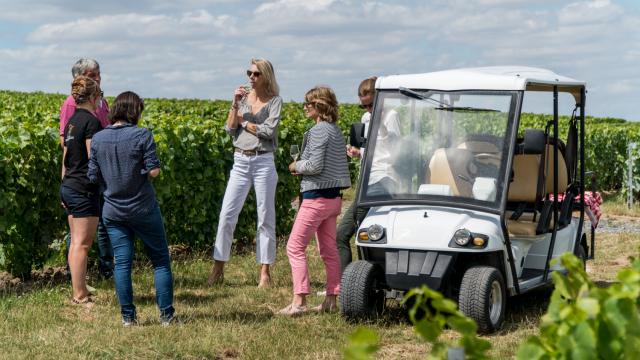 Practical information
To make sure you're well prepared
Discovery tour 2 hrs: A guided tour through the vineyards and tasting of 2 champagnes
Gourmet tour 3 hrs: A guided tour with picnic and tasting of 3 champagnes
From April to October, by reservation only at least 72 hours in advance
Discovery tour: Departs at 10.30am, 2pm and 4pm
Gourmet tour: Departs at 11am
| | | |
| --- | --- | --- |
| | Discovery | Gourmet |
| 2 people | €70 | €100 |
| 3 people | €90 | €130 |
| 4 people | €110 | €155 |
| 5 people | €130 | €175 |
| 6 people | €145 | €195 |
Champagne Bonnevie-Bocart
10 Rue du Midi
51400 Billy-le-Grand
03 26 67 95 67
Try some other
Experiences