Gourmet tasting
in a vineyard lodge
Walking the soil of the vineyards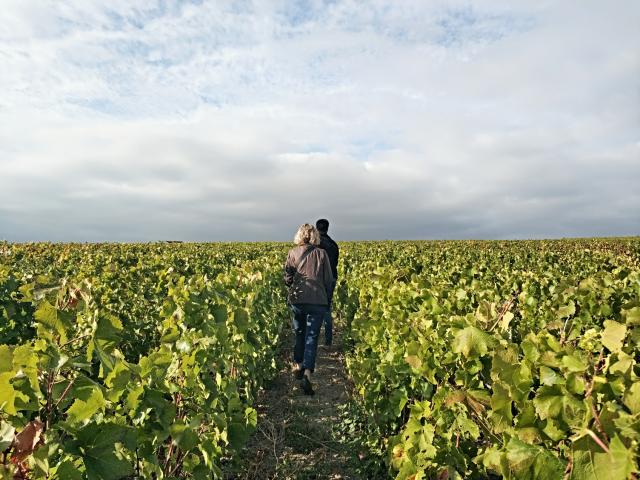 We met in the pretty village of Tours sur Marne (20 km from Châlons) at the Champagne Lamiable estate. Ophélie, who runs this family-owned business, welcomed us with a smile.
Without further ado, we headed for the vineyards, accompanied by Eric from "Confidences d'Epicure", who would be our host for this gourmet tasting.
We crossed the vineyards and discovered what makes the Champagne terroir so special. Its chalky soil, grape varieties, and beautiful landscapes.
We took a seat in the lodge...
… and listened to Eric explain this magical place, in the middle of the Grand Cru vineyards, telling us about the history of the village and the winegrowers of the 19th and first half of the 20th century who used to rest and take shelter in these huts.
In fact, the vineyard lodges were essential to the work of the winegrowers at the time. They were used as a place to rest, to store supplies or as a meeting point.
Today, the vineyard lodges are mainly used for tourism. The one we were in was designed and created, in collaboration with the wine producers, by architecture students attending the "Architecture et Champagne" summer university (organised by Greater Chalons regional authorities). About fifteen vineyard lodges have been built and installed over the last two years as part of this project. They are scattered throughout the Champagne vineyards and are all very different from one another.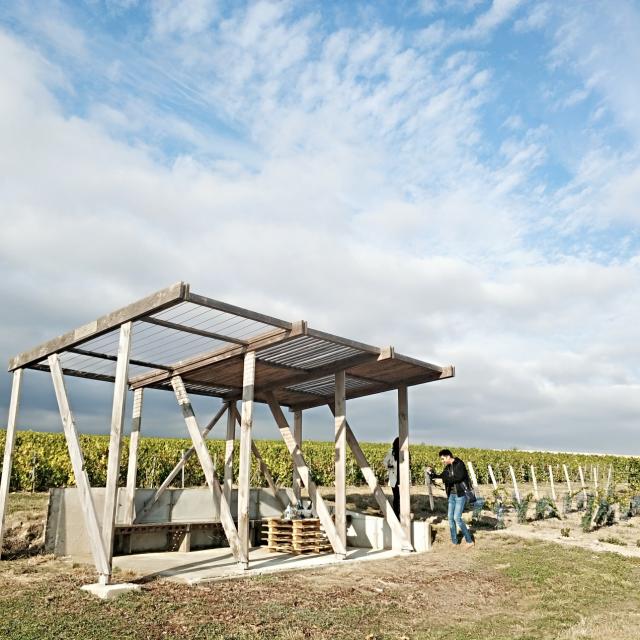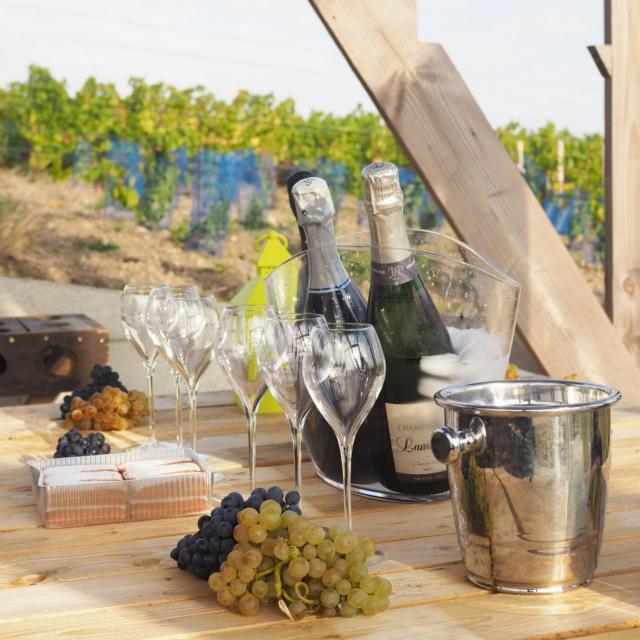 Time for tasting
What a pleasure it was to discover the flavours of champagnes made from grapes from the plots around us! From the vine to the bottle all in one place. This was a truly unique experience!
We continued this tasting by discovering some of the excellent culinary delights of the Champagne region. These included Chaource, Langres, Reims ham to mention just a few… these were exquisite and were ideal pairings to serve with the champagnes.
We were completely immersed in the world of champagne for two hours, learning about the region and its rich heritage. An unforgettable experience for everyone!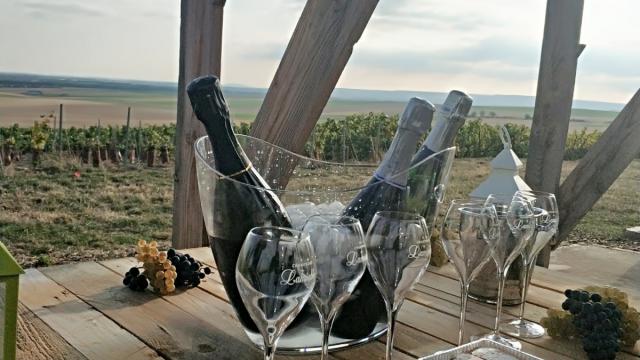 Dégustation de Champagne dans une Loge de Vigne
Dégustation de Champagne dans une Loge de Vigne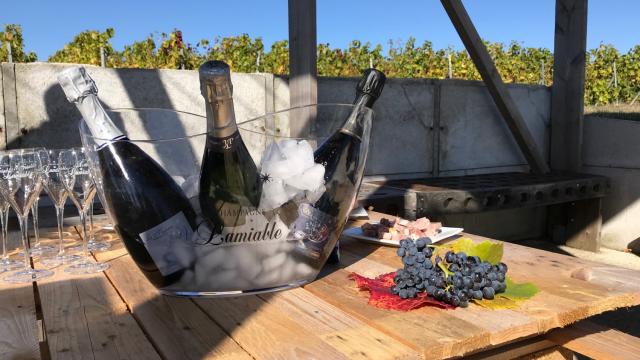 Practical information
To make sure you're well prepared
From April to September.
By reservation only.
2 to 3 people: €68/person
4 to 7 people: €38/person
8 to 15 people: price variable