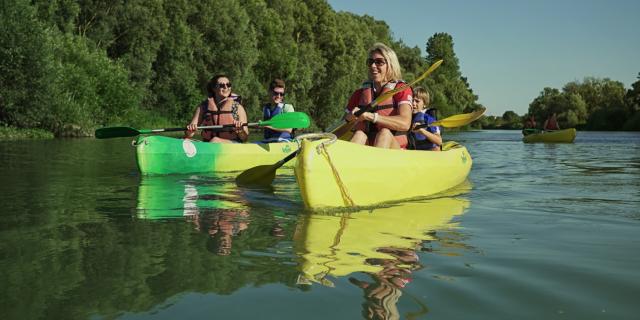 Travel down
The Marne in a canoe
On the water!
Launching onto the water is very simple: the group is divided into pairs and off you go. Take care, pairs have to be in the right position. The person at the back is in charge and then both need to paddle or let themselves be carried by the current, which is really cool.
First we traveled below a bridge where the water was a little more choppy. It wasn't dangerous. we were just a little less steady. And no risk of turning over unlike Martial … He was on his own in a kayak, which was not quite so stable but really fast!
The scenery was delightful. We ran a bit of a race, but we felt so at ease on the water that we were in no hurry to get the finish. Everyone could go at their own pace.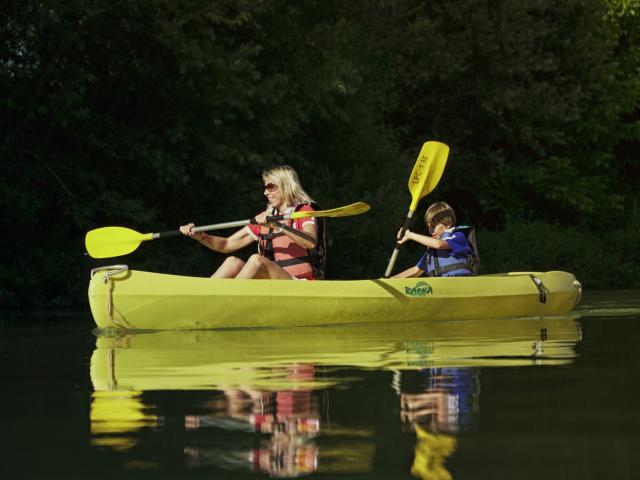 In Aulnay, Christophe was waiting for us. We hoisted the canoes up onto the trailer and climbed into the van to head back to Châlons, our starting point. We were a bit wet, as expected, so don't forget to take a towel and some sunscreen!
We felt fantastic and really relaxed, after this action-packed adventure in the great outdoors. A real breath of fresh air!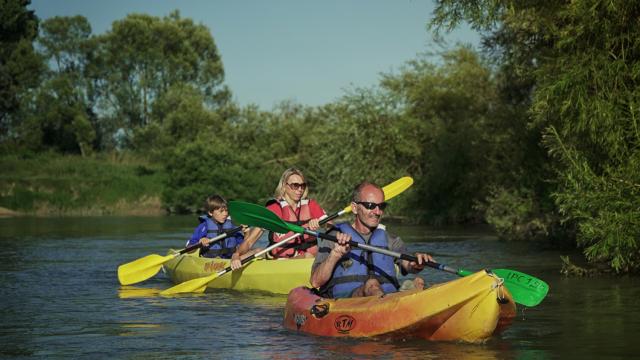 Balade sur la Marne en Canoë ou en Kayak
Balade sur la Marne en Canoë ou en Kayak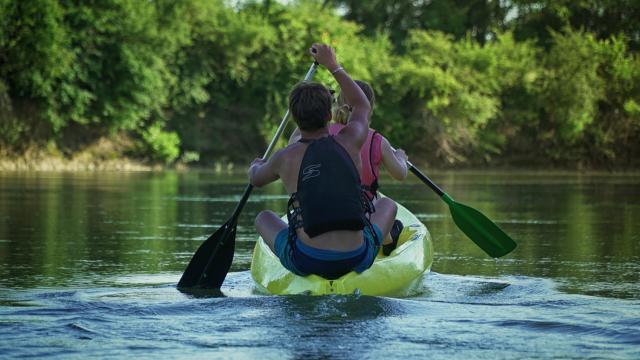 Practical information
To make sure you're well prepared
From 1 hour (4.5 km) to 1 day (24 km) depending on the route chosen between La Chaussée sur Marne and Châlons-en-Champagne.
Contact the Pelles Chalonnaises club for more information to find the route that suits you best.
From €8 to €23 per person depending on the route chosen.