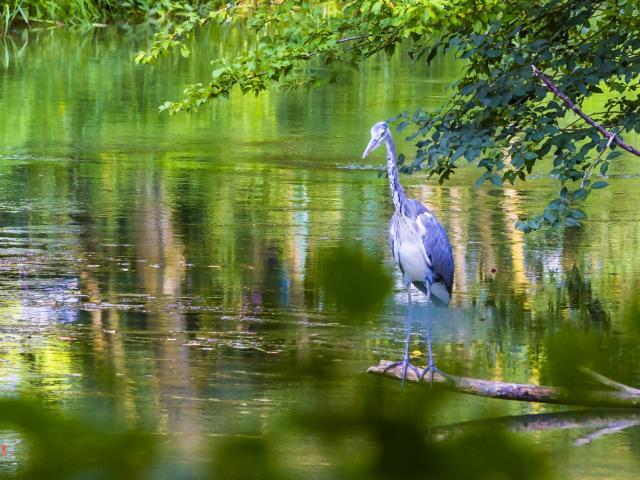 The Jard Anglais is located between the Canal Latéral and the Marne and can be reached from the Grand Jard via a footbridge. With its English garden design, it creates a striking contrast to the French style of the Grand Jard. With winding pathways sheltering under chestnut trees, where you can walk, rollerblade or cycle, are an enticing invitation to explore this poetic wilderness.
The paths and the central meadow, located in a flood zone, are regularly under water in winter, creating a beautiful sight that the locals love to admire. The wooden footbridge in the middle of the park allows people to walk around when the lawns are flooded and brings an additional touch of romance.
With an abundance of vegetation, majestic trees provide a backdrop to the exceptional view.