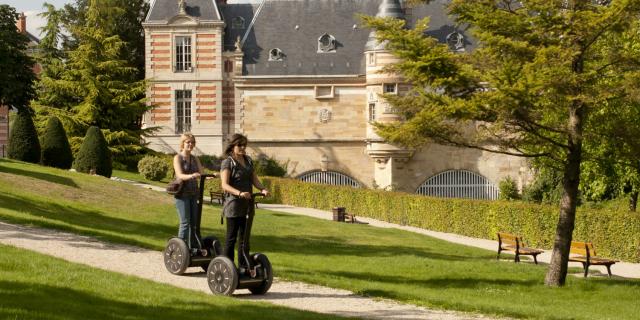 1001 ways to explore Châlons
Discover Châlons
By electric scooter
The Eau'dyssée boat trip is the ideal way to discover Châlons-en-Champagne in a totally relaxed way.
Let yourself be carried along by the water and forget about everything! For a totally natural experience, head for the Ep'eau'pée. If you want to be really amazed, climb aboard the Métamorph'eau'ses boat trip after dark. A spectacular show await you!
Discover Châlons with
an interactive app
Download the departmental IdVizit App on your smartphone.
This tour map app features 6 tours in Châlons-en-Champagne:
Sparkling Venice
The Whirlwind Tour
Saint-Alpin Church
Saint-Etienne Cathedral
Notre-Dame-en-Vaux Collegiate Church
Métamorph'eau'ses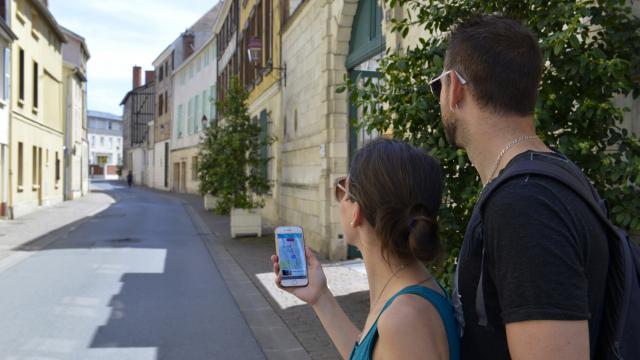 Loose yourself in the streets of Châlons
With our audio-guided tours
If you prefer to go at your own pace, we suggest our audio-guided city tour, featuring 10 steps, covering about 2 kms, to gain an initial insight into the city's rich history. We are also fortunate enough to boast 2 religious buildings that are listed as UNESCO World Heritage Sites: Notre-Dame-en-Vaux Collegiate Church and Notre-Dame de l'Epine Basilica. To find out more about these two important monuments, follow our audio-guided tours.
Our suggestions to
continue the tour