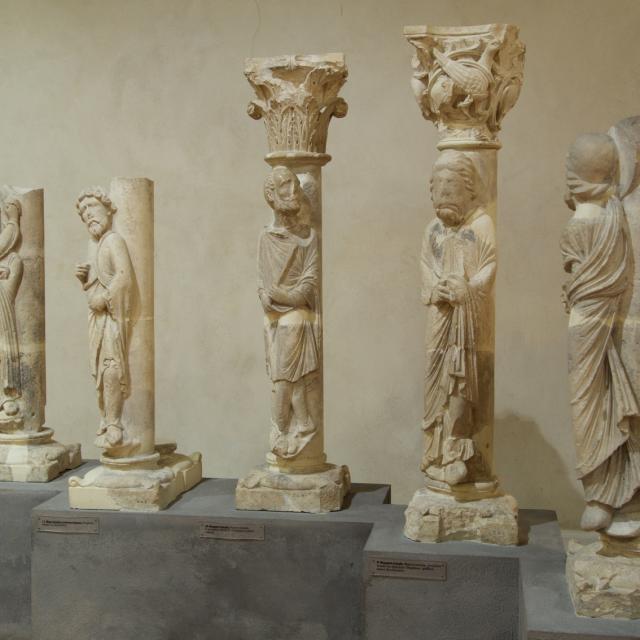 Its cloister
On the northern side of the collegiate church, a cloister richly decorated with statue-columns has been built in the 12th century by the canons. It was demolished by the same canons in the 18th century.
Stone and columns were used in the foundations of the canonical houses which bordered the former cloister. Archaeological excavations were undertaken by Léon Pressouyre in 1973 who was involved in founding the magnificent Musée du Cloître Notre-Dame in 1978.

Its 56 bells carillon
One of the largest in Europe
This carillon was produced by the Bollée house, a famous bell foundry in Le Mans. Bishop Prilly donated it to Notre-Dame in 1858 then installed in the watchman's tower. The cylinder was automated from its inception, and still functions today. It now chimes every quarter of an hour and concerts are held every year. You can visit the carillon as part of a number of exclusive tours.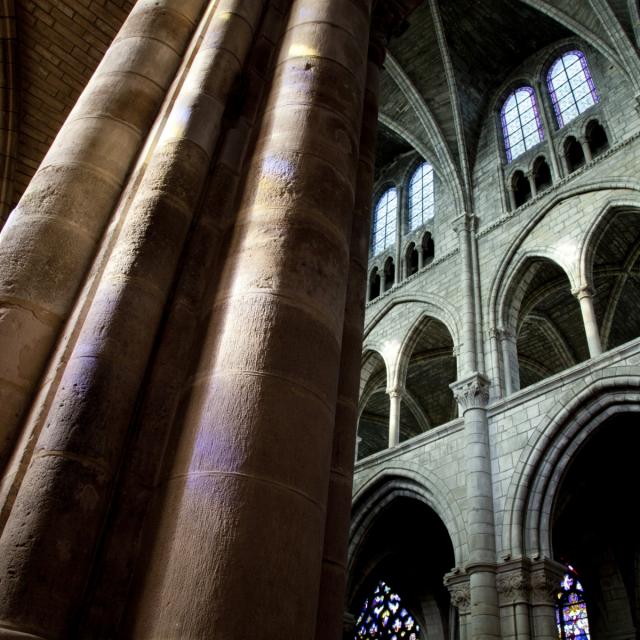 Its exceptional luminosity
The Gothic nave of the collegiate church has four levels allowing an exceptional light to illuminate the building.
Its sundial
The sundial on the collegiate church, which is missing its gnomon, is believed to be one of the oldest in France. It was engraved in the 13th century.

Its exquisite decorative carved capitals
Sculptures of the south tower of the chevet depict imaginary creatures (harpies, monsters, and eagles) and date to the Romanesque era. Others in the church date from the second half of the 13th century and display motifs from nature and decorative details (such as acanthus leaves, and crockets).